Trailers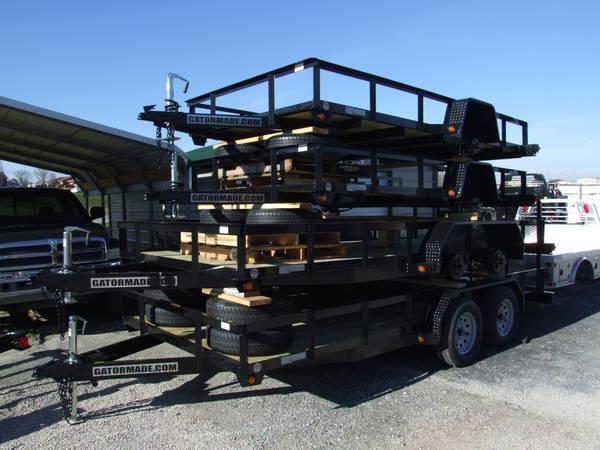 Gatormade Utility trailers In Stock!
Stock #: 10551866
Ranch Hand grill guards, and replacement bumpers, for your farm truck needs, 3 day order plus installation, choose your size and need.
Stock #: 12330012
Hydraulic Dump Trailers At Homesteader, we take pride in the design, craftsmanship, and quality that goes into every Homesteader dump trailer. With its heavy gauge steel floor and sidewalls, and extra reinforced frame system, there is not a stronger, more dependable dump trailer on the market....
Stock #: 185695
Sure Pull Trailers, 205, Up To 32', 7K & 10K Axles, Dovetail & Flip-Up Ramps, Torque Tube, several with center pop-ups.
Stock #: 3021203
Several Steel Utility trailers 5x8 To 6x16.
Stock #: 5902108
Get a Quote
Please enter your contact information and one of our representatives will get back to you with more information.
Click to Call
Please enter your name and phone number to get calling options.